Welkom ››
De Belgian Federation of Sports Physiotherapy is de internationale vertegenwoordiger voor de Belgische sportkinesitherapie, officieel erkend binnen WCPT - IFSPT. We zijn dan ook verheugd jullie te melden dat sinds 2019 AXXON een officiële samenwerking ons is aangegaan en BFSP erkent als beroepsgroep voor de Belgische sportkinesitherapeuten. Deze samenwerking vindt plaats binnen de ABCIG Sportkinesitherapie. Op deze manier kunnen we op nationaal niveau de aanwezige expertise bundelen en deze ook tot bij jullie, de sportkinesitherapeuten op het veld brengen.
Sportkinesitherapie is een internationaal erkende specialisatie binnen de kinesitherapie die door zijn academische opleiding over bijzondere competenties beschikt. De sportkinesitherapeut(e) staat voor:
De promotie van een gezonde levensstijl en is werkzaam binnen de gezondheidspromotie en preventie op basis van sport- en lichaamsbeweging.
Een klinische expert aangaande diagnostiek en revalidatie bij sportblessures, preventie van blessures, orthopedische en sportspecifieke revalidatie en prestatiegerichte training.
Daarbovenop zet de sportkinesitherapeut(e) zich in voor een eerlijke en faire sportbeoefening, waarbij een fair play en de strijd tegen alle vormen van doping deel uitmaken van het werkveld.
We nodigen elke kinesitherapeut uit die onze passie deelt voor de sportkinesitherapie om lid te worden van BFSP om zo onze toekomst samen vorm te geven.
Prof. Dr. Erik Witvrouw – voorzitter BFSP
In naam van de voltallige raad van bestuur BFSP
Nieuws ››
Algemene Vergadering - alleen op uitnodiging
ONLINE - 20H30
Preventie maandagen
ONLINE 20H30. Speaker NL, FR. F.Delvaux : Femmes et Basket-Ball S.Verecken : Young Elite et Volley-Ball F.Dandois : Cheville et prévention 2nd
Proficiat !
Felicitaties aan Camille Tooth, PhD - Lid wiens vaardigheden in sportfysiotherapie worden erkend met de GOUD-status. Proficiat aan Professor Bénédicte Forthomme en Professor Jo Verschueren wiens vaardigheden internationaal erkend zijn door IFSPT.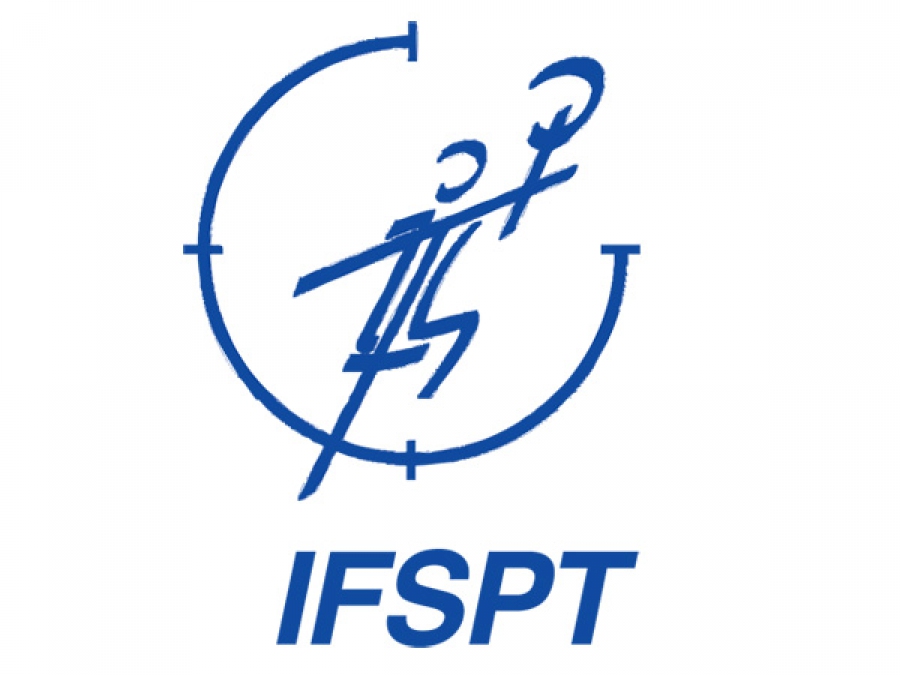 BFSP erkend als partner van IFSPT
Belgian Federation of Sports Physiotherapy is erkend als partner van IFSPT! We danken de raad van bestuur voor deze erkenning van het geleverde werk ten dienste van de sportkinesitherapeuten. Vanaf heden is elk lid van BFSP ook internationaal erkend als sportkinesitherapeut. Proficiat!